The Ins-N-Outs of
In-N-Out Burger
President and Owner Lynsi Snyder delivers the official story of In-N-Out Burger® – how three generations have created a thriving, family-owned company, why its fans are so wildly loyal, and what led to its successful growth and evolution into an iconic part of American culture.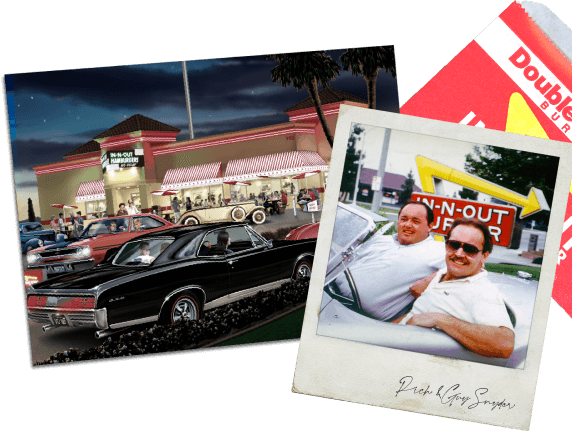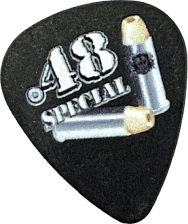 Available for PREORDER from one of these online retailers
Get Book Release Updates
Receive reminders about book events and when the book is available to purchase.
What's Inside
In-N-Out Burger has drawn fiercely loyal fans – from professional chefs and burger aficionados, to celebrities and scores of everyday customers – who not only crave the burgers, fries, and milkshakes but also come back again and again for the community.
In The Ins-N-Outs of In-N-Out, you'll:
Gain key insights into why

In-N-Out

has maintained its very popular and limited menu for 75 years and why it has refused to franchise or go public.
Learn about the Snyder family's Christian faith, including her grandmother Esther's belief in the Gospel and her uncle's "born-again" experience that shaped his life and leadership at the company.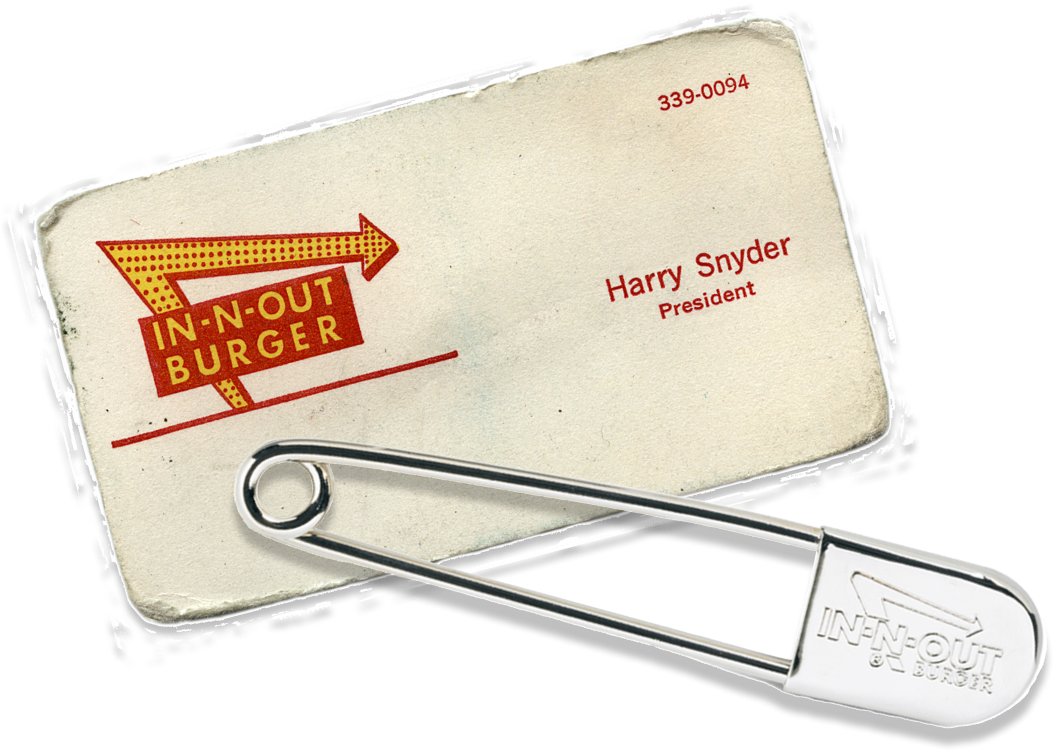 ABOUT THE AUTHOR
Lynsi Snyder
When Lynsi Snyder's grandparents founded In-N-Out Burger in 1948, they built it with a passion for quality and service that Lynsi embraced at a young age. After starting as a store associate at age 17, she then worked in other departments, gaining first-hand experience with almost every aspect of the family business until she became President and Owner in 2010. She has led the company through successful growth – today, there are 391 stores and counting – and is deeply committed to the well-being of the In-N-Out Burger family.
Bonus Materials
Please enter your purchase information below to receive your bonus materials and promotion code for the In-N-Out Company Store.
"I was lucky enough to be raised in California, an iconic place that represents a vibe and lifestyle to people worldwide. From the beaches of Southern California to the towering Redwoods up north, we Californians have a lot to brag about. But being able to claim In-N-Out Burger as our own is right up there at the top. They've set the bar on making great food, treating their people right, and never compromising their integrity. As a guy who travels the country trying great burgers, I'll never pick a favorite, but I'll tell you that I can't think of many things better than a Double Double with extra lettuce, grilled onions, a side a fries Animal Style and a strawberry shake."
—Guy Fieri, restaurateur and television host
"Growing up in California without the mouthwatering deliciousness of In-N-Out's burgers and shakes would be like growing up in Georgia without peaches and Chick-fil-A. The secret sauce recipe for this family business's explosive success is revealed in fun detail by my friend: owner, president, and race- car driver, Lynsi Snyder. Her journey of faith, behind-the-counter true stories, and family business strategies (including her grandparents' original principles and secret menu items) make me hungry to start a new business or at least make a trip to the iconic crossed palm trees for a 4×4 Animal Style Flying Dutchman and a Neapolitan shake. Don't miss this highly engaging book from one of the top- rated CEOs in the restaurant industry!"
— Kirk Cameron, actor, filmmaker, and author
"Burgers and Bible verses? I'm in! As a California native, I consider In-N-Out as iconic as the Hollywood sign; it's one of the only fast-food restaurants I'll eat at because it's always fresh. I love that my all- time favorite fast- food restaurant upholds for their employees and customers the values our family lives by. That's just one more thing that makes In-N-Out unforgettable! Now, in Lynsi Snyder's first- ever book, you can read about In-N-Out's fascinating history as they celebrate their seventy- fifth anniversary. Congratulations In-N Out!"
— Candace Cameron Bure, CEO of Candy Rock Entertainment, producer, actress, author, and entrepreneur
"It's no secret I'm an In-N-Out fan. But I also love a great story. Reading Lynsi's book is like watching a poignant, generation-s panning film, complete with a nostalgic soundtrack. Post- World War II, a poor, hard- working couple imagines a burger joint that folks can drive through! Over the next seventy- five years, they and their children and grandchildren experience monumental triumphs and tragedies as they carry on the dream. God's redemptive work is front and center in this intimate account of one of fast food's first families."
— Jim Daly, president of Focus on the Family
"What an amazing book! So many valuable insights about faith, family, and business. Reading about Lynsi's passion for business and helping the less fortunate is inspiring — we need more of this in our world. Thank you for being an inspiration to so many."
— Manny Pacquiao, eight-division world champion boxer
"Lynsi gives us the Ins and Outs of her heart— she's the real deal! Her willingness to lead authentically with vulnerability, humility, and conviction is inspiring. Wow!"
— Brad Formsma, bestselling author of I LIKE GIVING and host of THE WOW FACTOR podcast
"Less than 50 percent of American businesses survive past five years, and 0.0006 percent will see billion- dollar revenues while maintaining real customer satisfaction. In her new book, The Ins-N-Outs of In-N-Out Burger, Lynsi Snyder shares the inside secrets of what sets a business venture apart by telling the story of three generations of her family dedicated to quality, service, and unwavering core values. From key insights into their limited menu and refusal to franchise to behind- the- scenes anecdotes and interviews with In-N-Out associates, and a deep dive into the company's principles rooted in the family's Christian faith, this book is a tell- all for aspiring entrepreneurs or those who simply want to be inspired. Lynsi's personal story is captivating, and the passion and transparency of her journey through highs and lows is a testimony to God's grace and her grit to take life's lessons and use them to become a true servant leader in one of the most beloved fast- food chains in America."
— Chad Robichaux, bestselling author of SAVING AZIZ and founder of the Mighty Oaks Foundation
"In two sittings I finished The Ins-N-Outs of In-N-Out Burger, a book that is not easy to put down. Lynsi Snyder chronicles the inspiring story of her family's business, now seventy- five years strong and getting stronger. Her voice throughout is instructive, encouraging, and ultimately hope- filled. And at times it is blunt, raw, and vulnerable. Such candor is in short supply these days by successful executives writing about their companies. But not Lynsi. She's an open book. I found this read to be stirring and refreshing, cover to cover. If you want to understand more about quality customer service, value- based business principles, or laser-like corporate focus, read this book. If you're curious about a family's three generations of excellence, grit, and ingenuity, read this book. If you've faced setbacks, felt overwhelmed, or confronted tragedy, read this book. When you turn its last page, you will not only thank Lynsi for writing The Ins-N-Outs of In-N-Out Burger but, if you're like me, you'll thank God for his grace that can renew us all."
— Barry H. Corey, PhD, president of Biola University and author of LOVE KINDNESS and MAKE THE MOST OF IT